110 000 m²
of asphalt storage
17 500 m²
of covered storage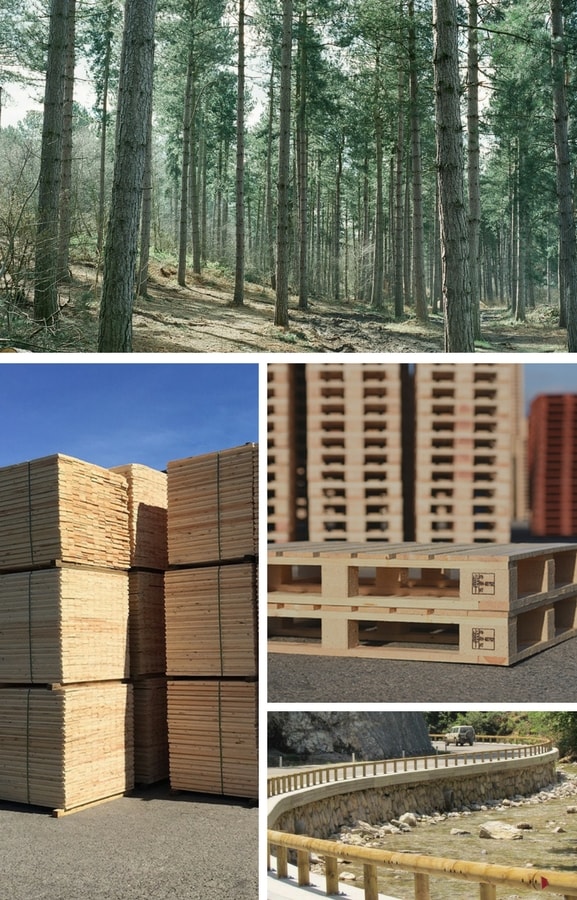 A family group which control the entire wood sector from forest to finished product.
Owner and manager of forests, we provide complete control over the wood material, we guarantee you:
– Its origin, the French forest : the Massif Central, the Vosges massif
– Its quality, the respect of very rigorous specifications.
– Its availability, the level of our stocks in forest and in our factories.
Our manufacturing sites are located within a maximum radius of 150 Km of forests, ensuring a positive carbon balance due to lower emissions from transport.
– Forestry operations / Sawmills / Pallets / Wood Treaty
The group is among the leading French manufacturers of wooden pallets:
– 3 production sites (SMB Loire Palettes / SOFOPAL / Livra-Bois)
– 3 700 000 pallets
– 17 dryers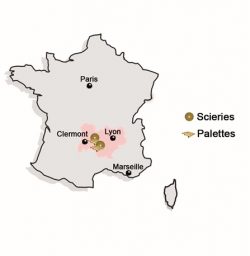 A control of
the wood sector
Reactivity
Listening / Service